Getting Laid Off & Starting an eCommerce Store Case Study
So I know this blog is not bringing in gobs of traffic at the moment, I really have not spend a ton of time on getting it out there but today I felt like sharing an update.
I imagine a few months from now this will be a good read for those that do discover my blog.
I Got Laid Off
If you read my about me page you will know that I really was not all that happy with my job. I ended up working for an eCommerce company that hired me to make improvements to their systems, workflows and hopefully help them boost sales.
The first week I started at this company I began noting down everything I could see, speaking with employees in various departments and pretty much looking for any issues with the systems currently in place.
I put together a massive 60 page report showing tons of issues, it was so bad that I basically suggested the company scrap all of the existing systems and start with a whole new website, a new inventory platform, and shipping platform etc.
Of course I find out the existing inventory system they used was custom built with PHP code, grossing something like $100k+ in development. The sad part was the software simply "got them by" and when I presented my solutions to my manager and the CEO they had no interest in making a change.
It was as if they had a car from the 80's that was just loaded with problems. The engine ran, the transmission was fine but it would be leaking oil and always be needing repairs. This is exactly what they had, a system that required "band aid" solutions. They even had a developer available to make fixes and maintain the system, supposedly costing as much as $2000 a month to maintain.
A customer could actually order a quantity of 10 for a specific item on the store, but if only 5 were available the system would still allow the order to go through. A customer service person would then have to call the customer and inform them we simply only had 5 and apologize. How awful is this not only for a time suck but for your customer?
This all was simply mind blowing to me.

What shocked me even more was that they built this platform in order to handle a unique part of their business which was renting instruments. The best part about this though was that when someone actually made a rental transaction it would simply send an email to a general inbox. A rep would print the email and someone would "hand enter" this rental information into the custom CRM. What the hell was the point of having a custom system designed for a purpose it does not even fulfill? When I had conversations with the CEO about it he acted as if the system was very "streamlined" and "advanced". I pretty much laughed inside at these conversations.
I even dug into the $2000/month SEO work that had been done which included some minor article work and hiring guys in India which essentially made tons of spammy backlinks.
So as time went on I simply lost motivation, how can I help a company that isn't willing to make changes to improve? 
I got pretty aggravated over time, generally finding myself with little to do beyond maybe adjusting prices on Amazon products (which we did have a re-pricer helping with). Most conversations were just that, conversations with no action being taken. I eventually just started working on projects for myself, this allowed me to start up Frozen Wave Media and work on Udemy courses.
I think as time went on they realized how little I was doing and when sales declined in the company they probably put the blame on me for some of this so on July 17th I was laid off.
What I've Been Doing Since
When I first got laid off a panicked a little, thinking either this is my time to find another job or it's my time to make this "online thing" really work. Granted I previously had some monthly SEO clients I currently had gotten my clients such good results they were already ranking pretty high for local SEO so they stopped working with me. One of which wanted to take a break.
I started making a lot of cold calls but have not found a ton of success doing this. I know it's a huge consistency factor but at the same time, it's a bit depressing when multiple times through out the day people get pissed at you. This is mostly because not only are they getting calls from me but many other agencies out there, even people pretending to be Google which is quite annoying.
Teaching on Udemy
If you read my prior posts about Udemy, I really enjoy teaching over there. It's also been a proven steady passive income stream by simply allowing Udemy to promote my courses with organic traffic has earned me as much as $850~ in one month. So in the last 2 months I've created 4 brand new courses and partnered up with Greg Jeffries. Last month I made $550~ on the platform and so far this month I'm over $350 so far and it's 1/2 through September. This of course is not enough to get me by and pay the bills but it's certainly helping.
I've also done a couple websites and some minor freelance work which has earned me close to $1500. What I don't like is that I don't have health insurance at this point ($200/m for me) and everything I've done is not proven income, it's all random one time projects for the most part. I've learned I hate chasing clients but I do really enjoy teaching on Udemy.
An eye opener course has been the make How I Make $1200 A Day Teaching Udemy Courses by Jerry Banfield. I learned a lot going through this which has motivated me to do more with Udemy.
Shopify eCommerce Case Study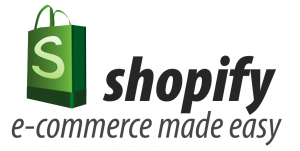 I decided out of all the things I was doing, why not focus on an eCommerce site for myself? 
I know how to do it and I've been doing it full time for the last 2 years for other people so I figure why not do it for myself. I have currently accomplished the following in the last 2 months:
Setup a Shopify Store trial account
Got approved to dropship with 2 companies
Setup basic settings and payments with my store, tested product purchases etc.
Purchased a premium theme on ThemeForest and configured it 100%
Finished home page design and tweaked minor settings as needed, images, sidebar widgets etc
Loaded over 50 products with some help with a couple of folks
Started testing some Facebook ads
In process of getting some t-shirts designed which I will also sell on the site
Got approved for "Buyable pins" on Pinterest which makes "Buy" buttons show up next to my pins.
Setup a VPS for running a Pinterest app 24/7
The plan long term is to:
Focus on Pinterest for free social traffic
Add at least 100+ more products that are either on the fly printed t-shirts or dropshipped products.
Start cranking out daily sales
Hire virtual assistants to aid with order processing
So this is where I'm at now. I have also been applying to jobs and may very well consider another full time position but have also had my eyes on a part time role which would be 2 days a week, paying $27.50 an hour. It would basically "match" what I make on unemployment which I believe I can get by on. This will give me TONS of time to work on my own store and other ventures such as creating more Udemy courses.
I'll be following this up with more posts as I make more progress on my store, stay tuned.